B&B Olistico
Possibilità di alloggio e attività di benessere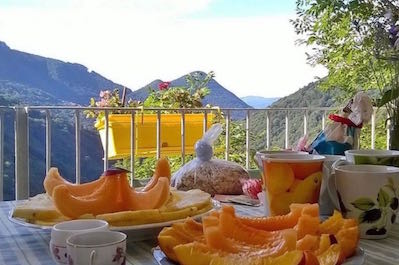 Possibilità di alloggio e attività di benessere
Un'ottima base per le escursioni in Val Grande e sul lago Maggiore
Accomodation and wellness olistic activities
Perfect starting point for your excursions in Val Grande National Park and to Lake Maggiore
Descrizione

/

Description

Camera con bagno privato.

Uso cucina.

Accesso alle aree comuni ed alle attività olistiche.

Bedroom with private bathroom. 

Free access to the common kitchen.

Free access to common areas and Olistic activities.
Servizi

/

Services

Attività olistiche al mattino ad accesso libero.

Escursioni guidate

Free Morning Olistic activities.

Excursions.
Nei Dintorni

/

Sorrounding

Una splendida location, che offre innumerevoli possibilità di escursioni a piedi, a 20 minuti dal Lago maggiore e dal lago di Mergozzo.

Nei pressi c'è la lago maggiore Zipline
"Un'emozione che corre sul filo in uno dei più bei paesaggi del mondo.

Nel verde delle Terre Alte, guardando il lago Maggiore, scegli il tuo stile e vola sicuro ad oltre 120 km/h, sentendo il brivido del vento ed ascoltando le tue emozioni.

Un cavo d'acciaio lungo 1850 metri, un minuto e mezzo di divertimento puro, a 350 metri da terra, che regala le sensazioni del volo del falco in picchiata o della rondine che danza nel cielo, un momento unico da raccontare e riprovare!".

Il Lago maggiore e il lago di Mergozzo sono a 30 minuti in macchina.

Inside the Valgrande national park, beautifull landscape, full of wild rivers, stunning mountains and natural forest.

You can enjoy very nice walk all around and also the Maggiore lake 20 minutes driving far away.

Nearby the house there is the Lake maggiore zipline: immersed in the green scenery of the Terre Alte (High Lands), looking onto Lake Maggiore, you can fly in total safety at over 120km/h (75 mph), feeling the thrill of the wind and discover new emotions and sensation of the nose diving flight of the falcon or of a swallow dancing in the sky.
Prezzi

/

Price

Una persona €40 a notte. Compresa prima colazione.

Due persone 70€ a notte. Compresa prima colazione.

Attività olistiche di Psicologia Transpersonale/Biotransenergetica al mattino.

One person € 40 per night. Breakfast included.

Two person € 70 per night. Breakfast included.

Morning Olistic activities included.